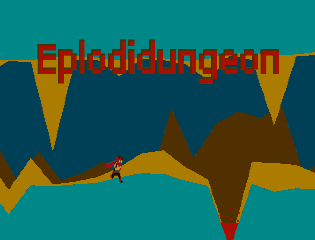 Explodidungeon
Explodidungeon is now open source! Just download processing 3, use the Add library functionality to install the Minim audio library and your ready to run from source!
https://github.com/lmccandless/Explodidungeon
A game made for mini-jam 2nd edition.
The rules were to use the color pallet for the NES and no more than 3 colors per sprite. The theme is self-destruct and dungeons!
Music by https://opengameart.org/users/wyver9